GUARANTEED FRIDAY DELIVERY | FREE SHIPPING ON ALL REGULAR PRICED COSTUMES!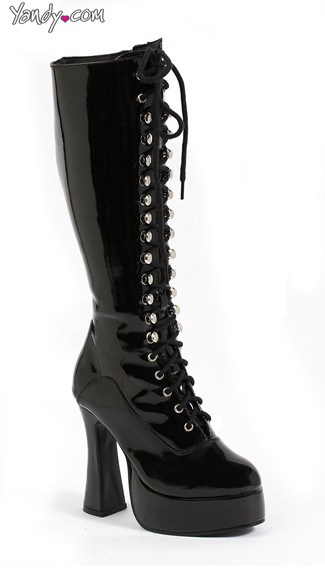 SIZE:
5
6
7
8
9
10
11
12
13
15
14
16
Knee high, lace up boots with inner zipper, mini platform and a chunky 5" heel.
CUSTOMER REVIEWS
LOVED THESE! These were a great addition for my valentines day surprise! The only negative is that if you get them all laced up to fit and then unzip them they come undone as the laces slip off the buckles. Oh well. Great price for an awesome dress up night!
These boots are awesome! I have very large calves and cannot buy even wide width boots. I can just let out the lace on these. Love them and so did the hubby!!!