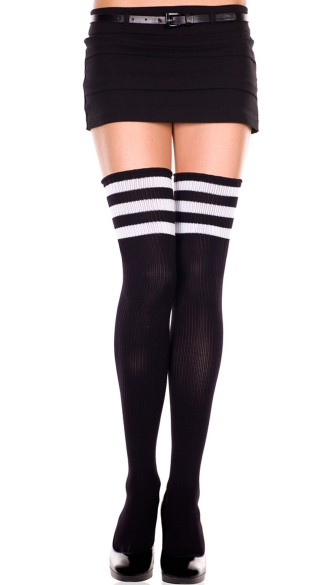 These athletic striped thigh highs will not only keep you toasty warm, they are also a necessity for anyone looking to be sporty and sexy.
CUSTOMER REVIEWS
I absolutely love these socks, I have several pairs but I think these are some of my favorites. My legs aren''t thin but the socks go over the knee and stay there. Super cute in or out of the bedroom!
Fits long, if you''re 5-1 then it can go all the way up to your inner thigh.